Stiffening systems
Finncold stiffening systems for efficient food industry cooling
The Finncold stiffening system is a hygienic and efficient solution for food industry cooling and stiffening. Controlled cooling leads to smaller product loss while increasing the storage life of the end product. Thanks to careful cooling, the product will maintain a high quality before and after slicing.
👇Learn more about our stiffening solution below and download a product card.
Product number
1103000600
TECHNICAL INFORMATION
| | |
| --- | --- |
| Size | 2100 x 1500 x 3250 (loading height max. 2000 mm) |
| Capacity | 1 trolley place or 600 kg / process |
STIFFENING CABINET FOR 600 KG
Technical information
Size
2100 x 1500 x 3250 (loading height max. 2000 mm)
Capacity
1 trolley place or 600 kg / process.

+4 ⁰C…-2 ⁰C degrees; the surface temperature of the product in about 45 minutes

Weight
Total weight about 900 kg
Freezing
Ammonia solution -35 ºC from client's solution line, cooling capacity 30 kW.
Air circulation
EC fans (2 pcs)
Intermediate level / air control
Fixed, integrated into the cabinet, made of stainless steel
Control
KOMETOS PLC control, control panel integrated in the cabinet´s structure.
Interface data
| | |
| --- | --- |
| Electrical connection | 3 x 400 V, 16 A |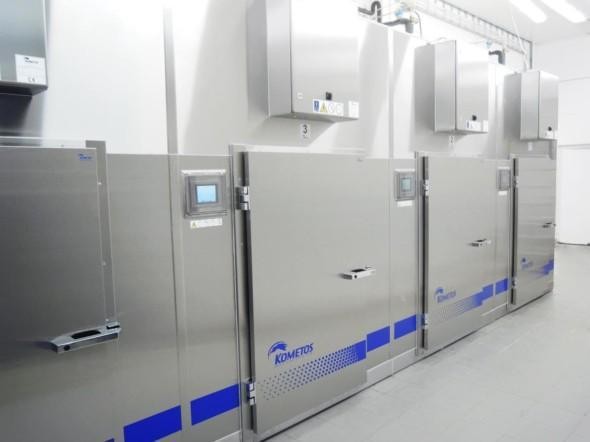 Longer storage life with proper cooling

Hygiene standards approved for the food industry 

30+ years of experience in food industry solutions
Why choose Finncold stiffening systems
Suitable for all food products
The Finncold food stiffening machine can be used for a variety of food products. The unit is used, for example, for cooling and stiffening meat products before slicing.
Efficient food cooling and stiffening
Our stiffening system guarantees efficient cooling that leads to a uniform and high-quality end product.
Meets the hygiene standards of food industry freezing
In the food industry, hygiene comes first. Our stiffening machines are built with special elements designed and approved for the food industry.
How to minimize drip losses?
When defrosting food products, some liquid is always released. But the Finncold thawing systems keep the defrost losses as low as 1% of the weight of the product. 
How the Finncold food stiffening machine works
In the Finncold stiffening system, products are cooled in special-made carts. 
The system controls both the stiffening process and defrosting of the equipment. It utilizes sensors that monitor the room and product temperature. 
The stiffening process is carefully controlled. It's based on an airflow that changes direction and spreads evenly around the machinery. 
The desired temperature depends on the products and their stiffening requirements. With the Finncold system, you can cool down products as low as -2 or -3 °C.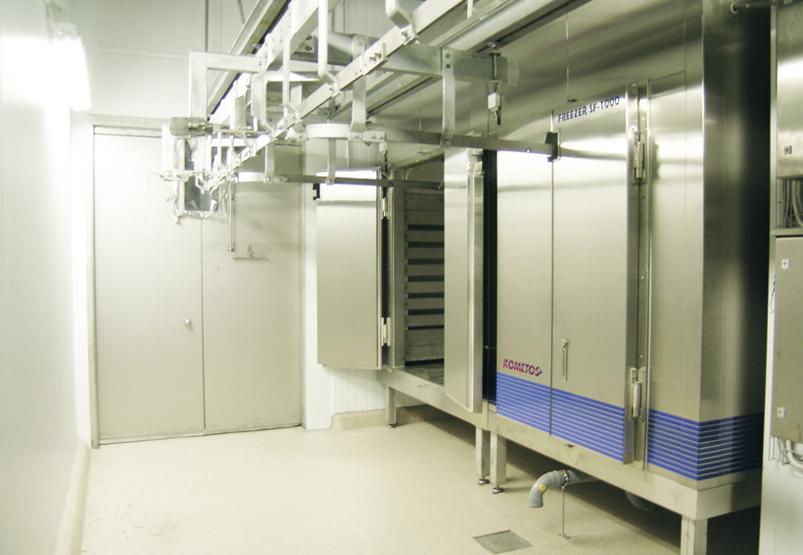 What our customers say about us
I highly recommend Kometos and will certainly work with them also in the future.
– Jukka Orvola, Maintenance Manager, Kotivara Oy
Frequently asked about stiffening systems and food industry cooling
Can the Finncold stiffening system be used for freezing products?
Our food stiffening machine is designed for cooling and stiffening products. In this process, the temperature is lowered up to -3 °C. 
We have another solution for freezing and cold storage. Learn more about our freezing systems here.
How is the hygiene of the stiffening system guaranteed?
Our stiffening systems are built with moisture-resistant and easily cleanable elements approved for the food industry. This guarantees hygiene during cooling and stiffening. All internal surfaces of our stiffening units have an antibacterial coating that provides lifelong protection against bacteria.
In addition, we follow the certified ISO 9001:2015 quality assurance program.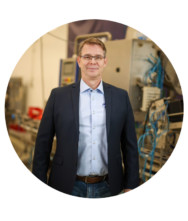 Sales
Risto Salo
Northern Finland, the Baltics, Belgia, the Netherlands, UK, Ireland, USA, Canada, Africa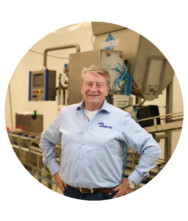 Sales
Raimo Niemi
Southern Finland, Scandinavia, Germany, Austria, Switzerland, Slovakia, The Czech Republic