Slaughterhouses for cattle
Finmodules slaughterhouses for cattle with maximum efficiency and hygiene
Finmodules slaughterhouses for cattle are a flexible solution that guarantees efficiency and high hygiene. Thanks to their modular structure, the slaughterhouses can be easily customized and expanded to meet the varying needs of different production facilities and even the most extreme conditions. 
👇 Learn more about our slaughterhouse solutions in the drop-down selector below and download a product card.

Low maintenance costs – quick payback for your investment

Tailor-made solutions for your needs and facilities

Time-proof and durable solution for many years to come
Why choose Finmodules slaughterhouses for cattle
Turnkey delivery as fast as in 5–8 weeks

We build, equip and test all slaughterhouses at our production facility. This way we can guarantee a fast delivery – your slaughterhouse for cattle is ready to use as fast as in 5–8 weeks.
Meets the strict hygiene and quality standards of the food industry

All Kometos production plants meet the strict quality standards of the food industry. Our slaughterhouses are built with hygienic materials that are easy to clean and maintain.
Solution that saves energy

The production facilities feature two separate mechanical air ventilation systems equipped with heat recovery. The excess heat produced by the cooling system is used to heat the water in the facility.
Here's how we deliver your slaughterhouse for cattle
We build and test all slaughterhouses at our production plant before delivery. With decades of experience in the food industry and our highly optimized processes, we can deliver a ready-to-use slaughterhouse even on a tight schedule. 
The cattle slaughterhouse is equipped with electricity, ventilation, water, and sewage systems, as well as cooling and heating. You only have to set the foundations and provide connections to electricity, water, and sewers – the rest, from delivery to installation, is on us.
Our turnkey delivery includes training for your staff where we instruct them to operate the facility and its special technology, as well as maintenance and upkeep.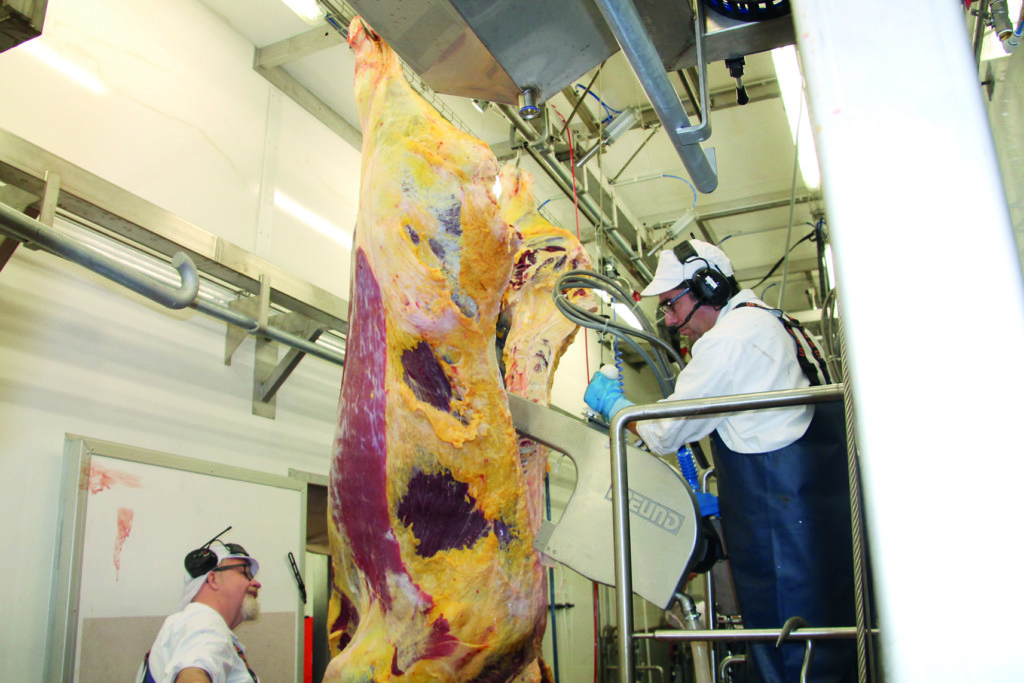 Examples of slaughterhouses we've delivered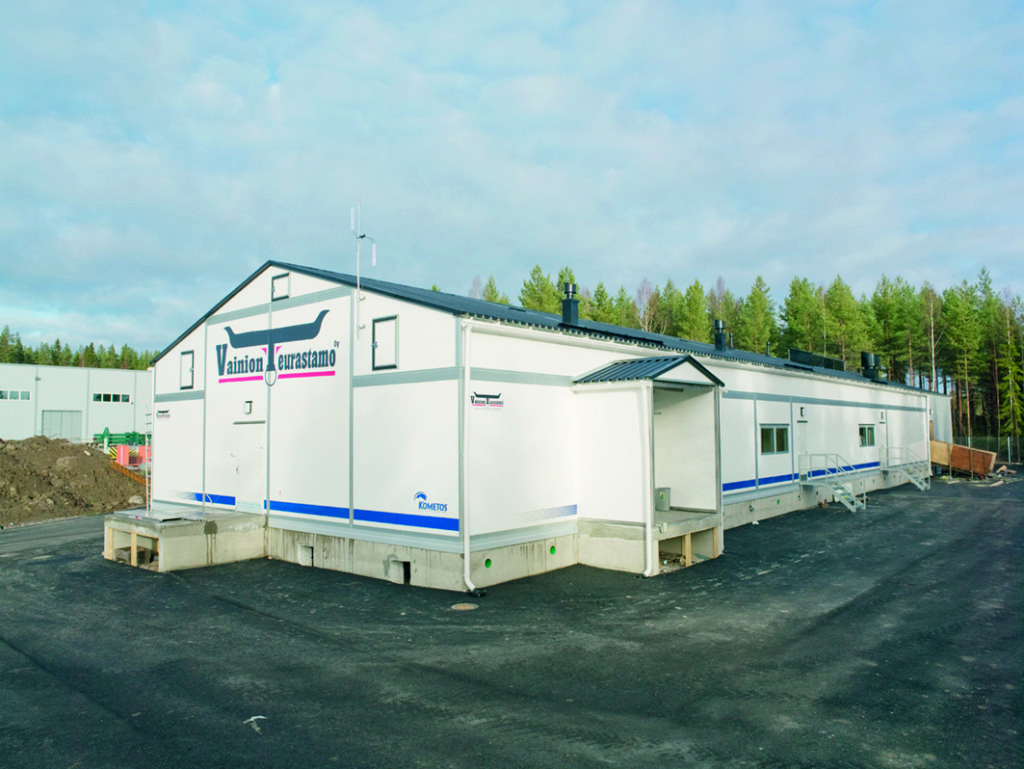 Case: Slaughterhouse for cows and sheep
Our delivery to Finnish meat producer Vainio consists of a solution designed for slaughtering both cattle and sheep. It's also suitable for wild boars and horses.
Capacity: 50 sheep or 5 cows per hour.
Production facility of approximately 500 m², including separate slaughtering lines for cattle and sheep, cooling rooms for carcasses and organs, and facilities for meat cutting and packaging.
The solution also includes a cooled production facility for processing by-products and separate spaces for staff and technology used in the plant.
Case: Fully equipped slaughterhouse and meat processing plant
Our delivery to Meatgard is a full-suite solution covering all the work stages from receiving livestock to raw cooking the meat products. A centralized production process increases efficiency sigficantly.
Capacity: 2 000 animals per year.

Facility of approximately 510 m².

The complete solution consists of nine modules, including slaughtering and meat cutting machinery and equipment, as well as all relevant premises: cold storage rooms, rooms for processing by-products, premises for staff, and an office. 

Kometos delivered not only the modules and structural designs, but also HEPAC, refrigeration technology and electricity, selected and produced the process equipment, completed the on-site installation, test-runs of the equipment, and provided training for the staff.
Kometos has proper references and professional skills, and the large scope of the delivery saved us from a lot of work.
– Raija Rehnberg, CEO, Meatgard Oy 
Frequently asked about Finmodules slaughterhouses for cattle
Can the Finmodules slaughterhouse for cattle be used also for other animals?
Can we add more processing facilities to the slaughterhouse?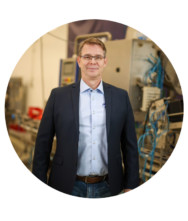 Sales
Risto Salo
Northern Finland, the Baltics, Belgia, the Netherlands, UK, Ireland, USA, Canada, Africa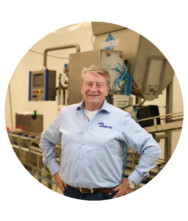 Sales
Raimo Niemi
Southern Finland, Scandinavia, Germany, Austria, Switzerland, Slovakia, The Czech Republic