Tray handling units for different needs
When you're looking for tray handling equipment, tray dispensers or covering machines, for your production line, you'll find high-quality solutions in the Finntray product line.
And if you need a complete dosing and packaging line, we provide comprehensive solutions as well.
👇 Learn more about tray handling and packing machines below by selecting the product and download the product data sheet.
Or see our product video:

Efficient tray handling equipment reduce the need for manual labor

Grow existing production line with new packaging machines and dosing solutions

30+ years of experience in the food processing industry
Why choose Finntray food tray handling units
Combine automatic packaging machine and manual work
The tray handling system meets your specific needs. We can automate the most repetitive steps and leverage the specialized expertise of your staff in more demanding tasks. If you wish, we can even automate the entire production line.
Flexible tray handling units easily adapted to product changes
In the food industry, seasons and trends change rapidly, requiring production lines to be able to adapt quickly. Kometos' Finntray tray packing units can be adjusted quickly and easily as needed.
Our solutions meet the strict hygiene standards of the food industry
All our food tray handling units meet the strictest quality and hygiene requirements of the food industry. To maintain good hygiene, all our dosing and packing machines are easy to clean.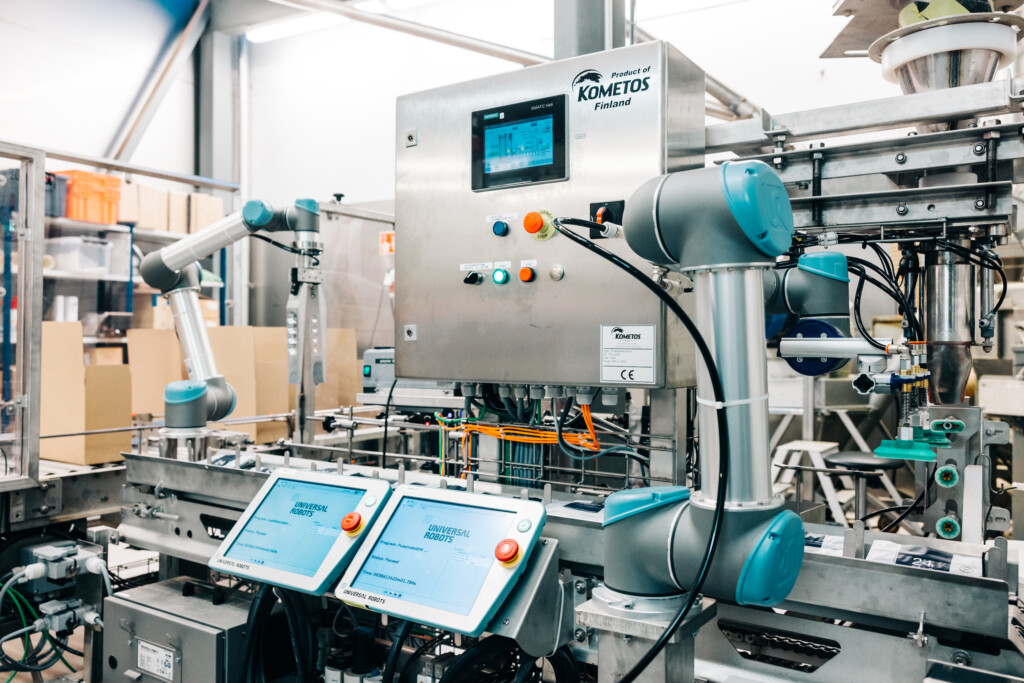 How the Finntray tray handling equipment work
The Finntray product line offers a comprehensive range of components for tray handling lines, including tray dispensers, closing machines, and sealing solutions. In addition to our packaging machines and components, we also offer parts provided by our partners, such as Tecnovac's tray sealing machines.
Finntray packaging solutions can be used to dose and pack various food items and ready-made meals, such as ready meal portions, soups, salads, pastas, lasagnas, or even porridge.
When building a complete dosing and packaging line, dosing machines are integrated with tray packing solutions, enabling automatic dosing and packaging of ready-to-eat meals.
Kometos tray handling equipment enable dosing and packing food into containers of various sizes and shapes. We also offer adjustable tray denesters for different container sizes.
What our customers say about us
"If there was one thing to highlight in particular, it would be the creativity of Kometos – they came up with the right solution to our challenge."
– Ari Viitala, Production Manager, Linseed
Frequently asked about Finntray tray handling equipment
What kind of dosing trays are the Finntray solutions suitable for?
The Finntray dosing and packaging machinery can dose and pack food into aluminum, cardboard, or plastic trays and boxes. The equipment is suitable for trays of different sizes and shapes. Our product line also includes adjustable denesters for several different tray sizes.
What kind of maintenance services does Kometos provide?
We respond promptly to service calls and arrive at the customer's premises no later than the next day. We keep spare parts in our own warehouse, and the most critical spare parts are stored directly at the customer's site. This way, we ensure that equipment maintenance can be carried out quickly, minimizing production downtime.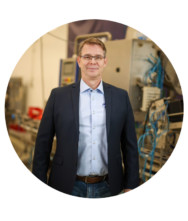 Sales
Risto Salo
Northern Finland, the Baltics, Belgia, the Netherlands, UK, Ireland, USA, Canada, Africa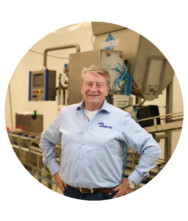 Sales
Raimo Niemi
Southern Finland, Scandinavia, Germany, Austria, Switzerland, Slovakia, The Czech Republic