Dosing units
Finntray dosing dispensers for the food industry
Our product range includes various ready-to-eat food dispensers and dosing units. All our food dosing systems meet the strictest quality and hygiene requirements of the food processing industry. 
The Finntray dosing lines are designed to minimize waste in production and improve the whole production process. Our in-house design and manufacturing allow us to provide customers with standard products as well as individually customized solutions.
👇 Learn more about our models and food dosing machines in the drop-down selector below and download a product card for specific product below the technical information.
Or see our product videos:

Efficient food dosing minimizes waste and losses

Adjust the dosing line to match growth or seasonal products

30+ years of experience in the food processing industry
Why choose Finntray food dosing systems
Optimized dosing minimizes waste and losses
The ingredients in the ready-to-eat food industry can be expensive. That's why it's important to minimize waste in food processing and ensure the flexibility and adaptability of the machinery. The Finntray dosing system minimizes losses.
The dosing system grows with your production
Start with the basic line and introduce new dosing units as your production grows. We can integrate different technology into the line, including manual workstations for manual dosing.
Flexible dosing lines easily adapted to product changes
The food processing industry changes seasons and products fast. The Finntray dosing line is flexible and it can be adjusted to accommodate new products even on a tight schedule.
Quick pay-back time
The pay-back time for a single dosing unit should be less than two years. One factor to take into account in the calculation is how much automation can free up human resources for other, more demanding tasks. The Finntray dosing systems pays back the investment quickly.
Meets the strict hygiene standards of the food industry
All our food dosing systems meet the strictest quality and hygiene requirements of the food industry. To maintain good hygiene, all our dosing lines and machines are easy to clean.
Extensive maintenance for all our dosing lines
We offer extensive maintenance services to all our dosing lines. With proper maintenance, we can minimize stops and pauses in your production. We also keep critical spare parts in stock. We react fast to service calls; our maintenance arrives the next day, at the latest, at your facility. 
Sign up for a demo – we'll test your product at our facility
Would you like to see how our dosing and packing line works for your product?
Deliver us the product you'd like to test and we'll run it through our dosing and packaging machinery.
How the Finntray dosing lines work
Our food dosing systems are designed for dosing ready-to-eat foods and meals. The dosing lines are suitable for different packing materials: the line doses and packs food in aluminum, cardboard, and plastic boxes and trays.
The automatic dosing systems include food dispensers designed to dispense and dose both liquid and solid foods, as well as mixtures of both. After dosing, liquid components, such as sauce or cream, can be added to create the final ready-to-eat meal. The Finntray dosing line is also suitable for preparing soups.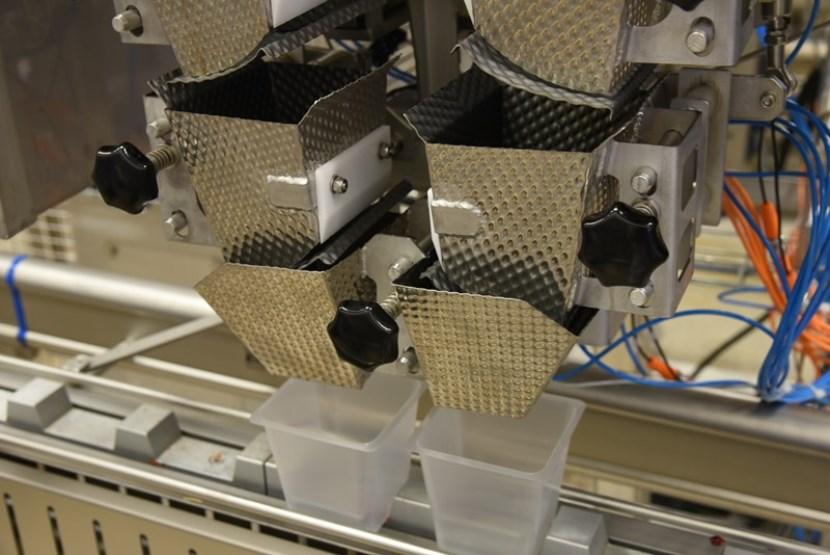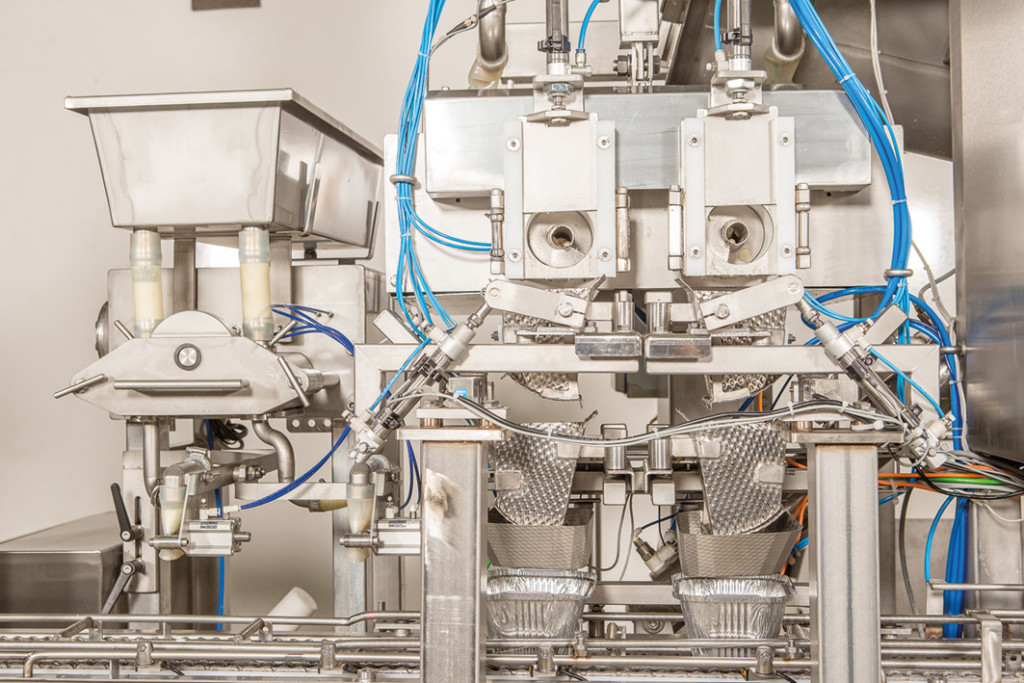 Food dosing systems customized for your needs
We can integrate several parts and units into the Finntray automatic dosing systems. Get your production automation started with the basic dosing line – as your production grows, we'll add more units to your line.
The Finntray food dosing systems include:
tray dispensers

weight-based and volume-based food dispensers

solid food dispensers (based on unit calculation)

liquid food dispensers

conveyors 

tray sealing devices provided by our partner Tecnovac
What our customers say about our dosing unit
With Kometos, installation was very smooth, lasting only one workday. The doser functioned immediately as expected and its operation fits in the routine. The solution offered by Kometos also had the best price/quality ratio.
– Pekka Honkaranta, CEO, Domretor Oy
Frequently asked about Finntray dosing lines and dosing dispensers for the food industry
What kind of trays does the Finntray dosing unit use?
The Finntray dosing line can dose and pack food into aluminum, cardboard, or plastic trays and boxes. The food dosing system is suitable for trays of different sizes and shapes. Our product line also includes adjustable denesters for several different tray sizes.
Can you integrate manual workstations into the dosing system?
Yes, we can integrate manual workstations into the dosing line. You can improve the efficiency by automating the more monotonous manual steps, and this way free up the workforce for the more demanding tasks in the line. 
Does Kometos manufacture all the dosing units?
We manufacture most of the food dosing machines and dispensers. Our dosing lines also include units provided by our partners, such as Tecnovac's tray sealing machines. We deliver the complete system and line to our customers and test it first in our production facility.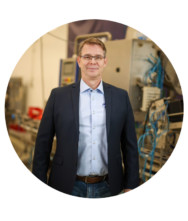 Sales
Risto Salo
Northern Finland, the Baltics, Belgia, the Netherlands, UK, Ireland, USA, Canada, Africa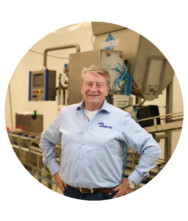 Sales
Raimo Niemi
Southern Finland, Scandinavia, Germany, Austria, Switzerland, Slovakia, The Czech Republic