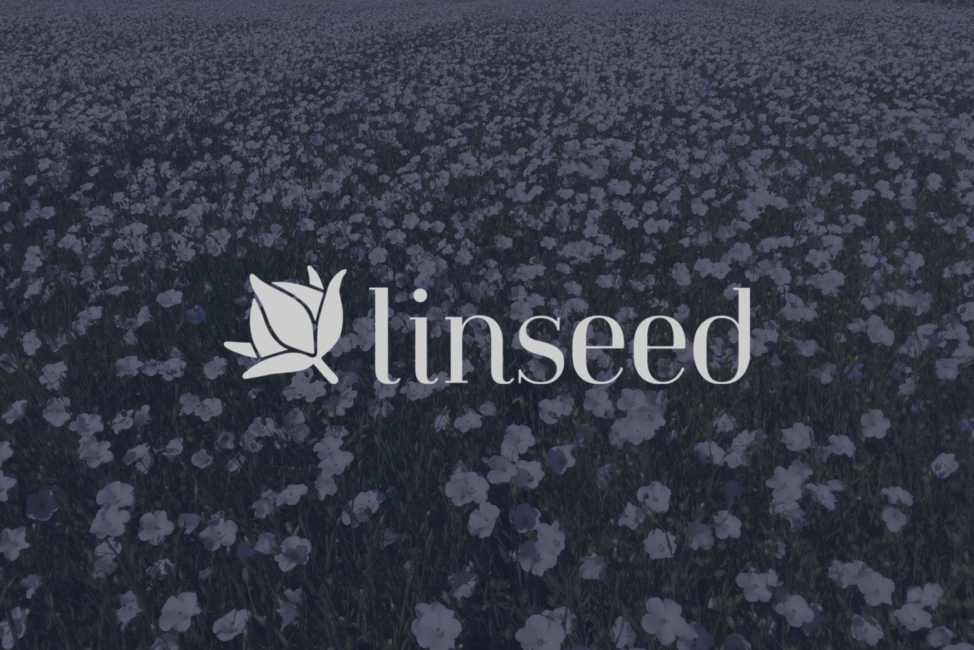 Automated packaging line minimizes the volume of manual labour
Our client Linseed in Kauhajoki has more than 20 years of experience in the production of flaxseed products. The company's range includes various roasted and ground flaxseed products for consumers as well as healthy components for food industry solutions. The high-quality products are rooted in the passion and solid expertise of the founders of Linseed in the cultivation of flax, expanding the uses of flax, and in the appropriate processing of the raw material while preserving its best characteristics.
Linseed had a semi-automated flaxseed roasting process and related technologies at the beginning of their operations, but since the launch of their retail product line, the ground flaxseed groats had been packed into retail packages by manual solution, which involved several employees, so there was a great need for automation of packaging and assigning skilled labour to more challenging tasks in the plant.
The goal was a fully automated packaging line
When they started to map out alternatives for developing the packaging process, Linseed felt it was natural to turn to Kometos, because they were already familiar with Kometos. Their knowledge of the expertise of Kometos made Linseed confident that Kometos could solve their challenge.
The starting point for the investment decision was to free up labour hours at product packaging and put these into use at other tasks in the plant. The goal was to bring the volume of manual labour to a minimum, so that the packaging line could be overseen and managed by one person. It was also important for the client that the new packaging line be suitable for the company's current bag-type packaging. The space reserved for the packaging line was not very large, calling for a tailored solution. The Production Manager at Linseed Ari Viitala says:
The professionalism of Kometos met our objectives, so it was easy to turn to them. We made an overall assessment and ended up choosing Kometos, because they offered the best value for money."
A functioning partnership develops all parties
The work between the organisations of the client and Kometos immediately took off smoothly. Both parties brought their own know-how to the project: the client their knowledge and needs of their core operations, and Kometos their ability to suggest solutions needed for the development of production processes in the food industry, based on the company's more than 30 years of experience.
Doing business with Kometos was natural and we took part in developing the line together with them from the beginning. The interaction functioned well in both directions, and we had a very positive experience with Kometos."
As the project progressed, what had started as sales became product development and a new innovation also for Kometos. A new type of dosing technology for powder products, as well as bagging and bag handling lines were designed, built and tested. The mechanized automation in the line was complemented by two cobots with arm solutions handling the most monotonous and unergonomic steps in the line. Tuomas Paloviita, the Product Manager responsible for the project, says:
"Client's needs and goals for the investment offered an interesting challenge. Through good cooperation, we found an overall solution, where we also utilized robotics, which in recent years has expanded from the metalworks to process development in the food industry. In the future, the use of cobots, i.e. cooperative robots, will most certainly offer even more innovative solutions to bottlenecks in the food industry."
Maintenance services to ensure production
Maintenance should be smooth in all situations. The service provider should arrive and resolve the matter quickly. The proximity of maintenance services was also a point in favour of Linseed's decision to procure the equipment from Kometos. The service contract we offer for Kometos equipment covers, for example, regular visits to prevent faults and downtime, fast on-site service as necessary and availability of spare parts. Seppo Juntti, who is responsible for Kometos service and spareparts, says:
"The machines we manufacture are designed for longevity. With the comprehensive service contract and the functioning Kometos service organization we ensure problem-free use of the equipment even in the distant future. We feel we have succeeded, when we've been able to help our client with needed service/spare parts without delay and without downtime."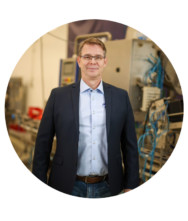 Sales
Risto Salo
Northern Finland, the Baltics, Belgia, the Netherlands, UK, Ireland, USA, Canada, Africa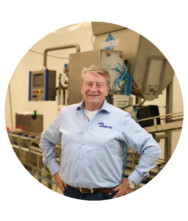 Sales
Raimo Niemi
Southern Finland, Scandinavia, Germany, Austria, Switzerland, Slovakia, The Czech Republic