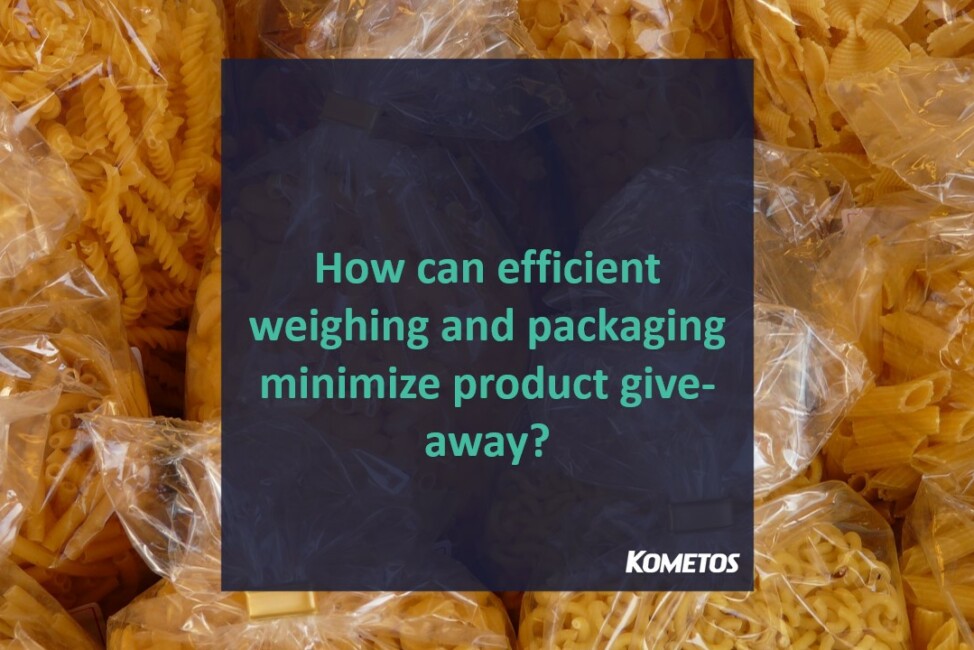 Manage give-away with an effective weighing and packaging line
In each industrial food production company, give-away occurs. It can be generated, for example, as product residue in manufacturing equipment and piping, or as packaging stage weighing errors. One way of reducing waste in the food industry is to make the volume and the weight of the portions as optimal as possible.
Multi-head weigher system to reduce losses in food production
The Kometos package line selection features a multi-head weigher system from Multiweigh that helps reduce and minimize give-away in food production.
Multiweigh solutions include multihead weighers, distribution units, processing platforms, distribution equipment, packaging and closing machines, metal detectors and X-ray monitoring equipment.
With the Multiweigh multi-head weighing system, the doses are measured with the precision of hundredths and thus on completion, the customer receives the portion size promised on the label, but nothing extra as a gift.
Extensive solutions for the varying needs of the food industry
The Multiweigh weighing system has provided an excellent addition to Kometos' dosing and packaging line solutions. It has enabled us to offer our customers comprehensive solutions for packaging lines where efficiency and precision are required.
Together with the Finncold thawing and freezing product line and Finnmodules production plants we can provide the food processing industry with extensive lines and solutions that cover every step of the production, from preparing products to packaging and defrosting.