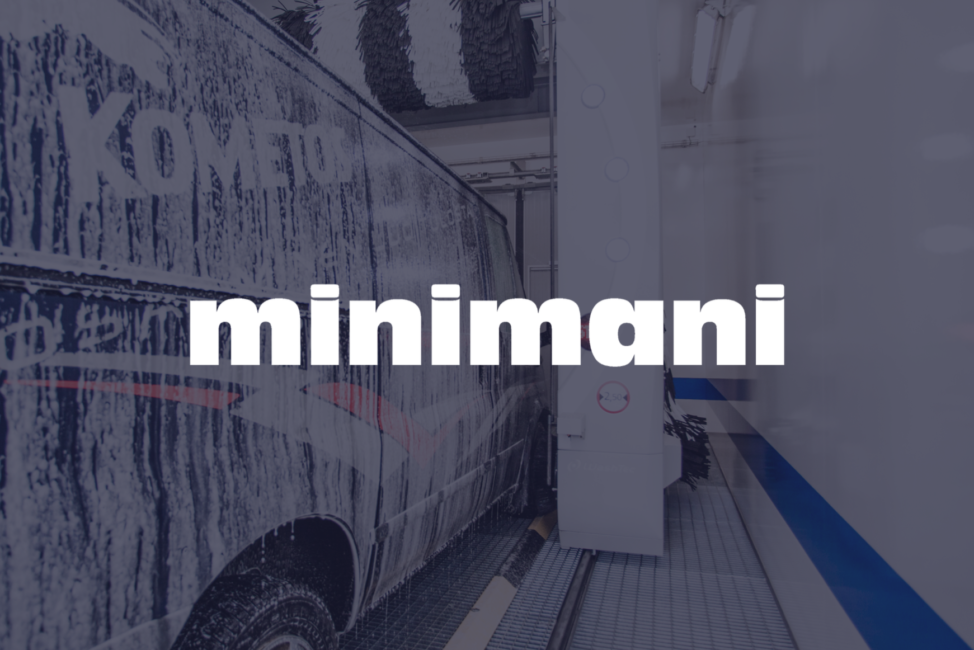 Minimani engaged in the car wash business
In the future, clients travelling by a car will also be able to enjoy car wash services in Vaasa, as the land plot of the hypermarket will accommodate a modular car wash solution produced by Kometos, with two separate washing lines.
Well over a million cars visits the Minimani yard in Vaasa per year. "You would expect that some of the clients would have their car washed on the same trip," reckons Heikki Tynjälä, the managing director of Minimani Yhtiöt Oy, eyeing the flow of cars
"When operating a shopping mall, it is worth thinking, which kind of services the customers expect from us and what would bring additional value to their shopping trip. Moving around by a car is already a vital aspect related to our business, so embarking on a car wash business seemed natural," tells Tynjälä.
Branching out to the new territory was preceded by careful groundwork.
–We discussed various options with several equipment and hall manufacturers. The combination we finally selected – the Kometos Finmodules Carwash FMA-DOUBLE 14 and Prowash machines – proved to be the best alternative for us," Tynjälä tells. According to him, Kometos is a reliable supplier. The described quality was very trustworthy already at the bidding stage.
"Specific solutions and singular choice of materials indicated that this is a durable product. We got a strong feeling that with this facility we dare to embark on a new business and will cope far into the future."
Two advantages in one go
Tynjälä with his procurement team opted for FMA-TUPLA, which is an unmanned and fully automatic car wash equipped with two parallel wash machinery lines.
– We wanted to go big. Although when the other washing line is busy, another one can hopefully be driven in, without a cue. The customer can be confident that in our yard we will be able to get his car washed whenever he wants, says Tynjälä. There is competition in the area, but Minimani guarantees the best washing result in Vaasa.
Read more about Finmodules FMA products here!