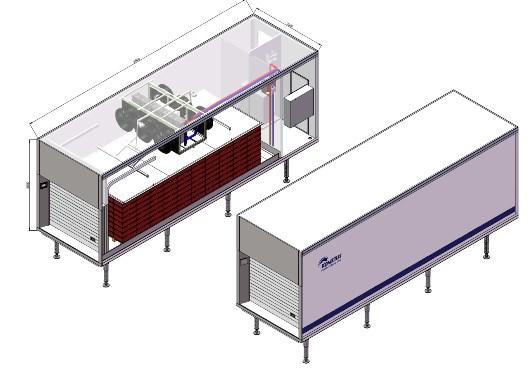 Kometos has further developed its thawing systems in order to better meet the requirements of the users
Thawing system innovation includes a new advanced aggregate with bus-controlled EC-fans, which blowing power may be adjusted from 0 to 100%. The aggregate may turn the blowing direction, if necessary, in order to reverse the back pressure during the process, and achieve a smoother thawing result, especially when the target temperature of the product is on the plus side.
For heating, the energy is used that already exists in the company, such as waste energy, hot water, steam. The system may also be linked to the company's glycol chilling system. In this way, the energy consumption of the process is only 10% of the normal energy consumption.
The innovation has been test-driven and tested at our factory in Kauhajoki, and the first delivery to the customer will take place next week.