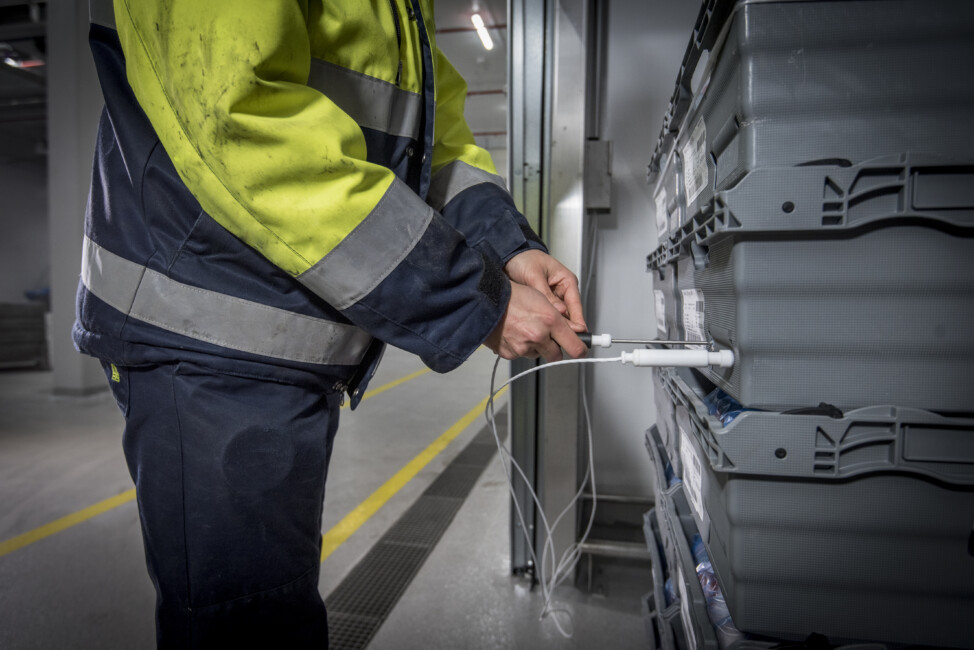 How commercial thawing equipment designed by Kometos benefits the food industry  
Kometos' commercial thawing equipment is the result of extensive and meticulous product development. The innovations of direction-changing double airflow and energy-efficient solutions that utilize waste heat from the production facility deserve special mention.
How does Kometos' thawing equipment work?
Let's start with the basics. There are various thawing technologies in the market. Kometos' thawing solutions leverage heat, controlled airflow, refrigeration technology, and moisture.
Kometos' thawing solutions are based on a so-called controlled thawing process where temperature, airflow, and moisture are adjusted using temperature and humidity sensors. Sensors measure the temperature both on the surface and inside of the product, as well as the room temperature.
Our largest thawing units operate with transmitting substances and can utilize cold and heat energy from the production facility. More on these solutions later.
What products can commercial thawing equipment be used for?
Commercial thawing systems are used for a variety of food products. The main product categories include meat and seafood, such as:
– Poultry
– Beef
– Pork
– Fish and shellfish
Industrial thawing systems for different conditions and setups
The strength of Kometos thawing systems lies in their flexible modular design. They can be built either inside or outside the factory, depending on the setup of the facility.
An indoor thawing system can also be implemented as a pass-through "thawing tunnel" version. We always design the solution tailored to the needs of our customers.
❄️ How to minimize thawing loss?
In thawing, some liquid is always released and evaporated from the product. With Kometos' thawing system, drip losses remain as low as under 1%.
Download guide
Direction-changing double airflow yields even better results
One of Kometos' thawing innovations includes the so-called direction-changing double airflow. This innovation features a more advanced unit with variable-speed fans, whose airflow power can be adjusted between 0 to 100 percent.
The unit can change the direction of airflow as needed, aiming to counteract pressure during the process and achieve a more consistent thawing result, especially when the target temperature of the product is above zero.
The payback time for Kometos thawing systems can be as short as under six months, depending on the product to be thawed and the customer's production process.
Discover how an Estonian meat producer utilizes Kometos thawing solution.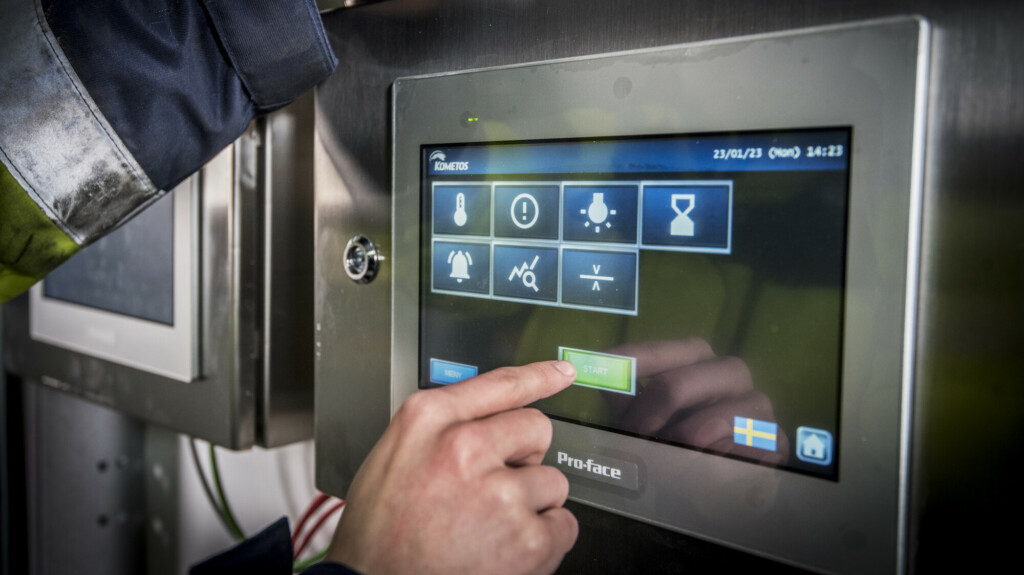 Kometos' thawing equipment can utilize the production plant's waste heat
The Kometos thawing systems can harness the production facility's waste heat and utilize it in thawing. In this case, the energy costs decrease significantly – up to 60–75%.
Through so-called heat exchange technology, steam, warm water, or glycol solution can be recycled. The largest Finncold thawing units, MTS-24 and MTS-36, which operate with transmitter substances, can utilize the production plant's cold and heat energy or water that results from the waste heat.
Raimo Niemi, Sales Director at Kometos, says:
We installed four thawing systems handling 20,000 tons of raw material each side by side for a customer. The thawing system utilizes cost-effectively the production plant's waste heat in the thawing process.
Commercial thawing solutions used around the globe
Over 30 years, Kometos has delivered hundreds of thawing systems worldwide, for even the most demanding conditions.
The sizes of the thawing units we've delivered vary from 500 kilograms to up to 20,000 kilograms of raw material. We can confidently say that whatever your thawing need and capacity requirement is, we can deliver an energy-efficient and tailor-made solution.
What kind of thawing equipment would work best for you? Get in touch with our sales.