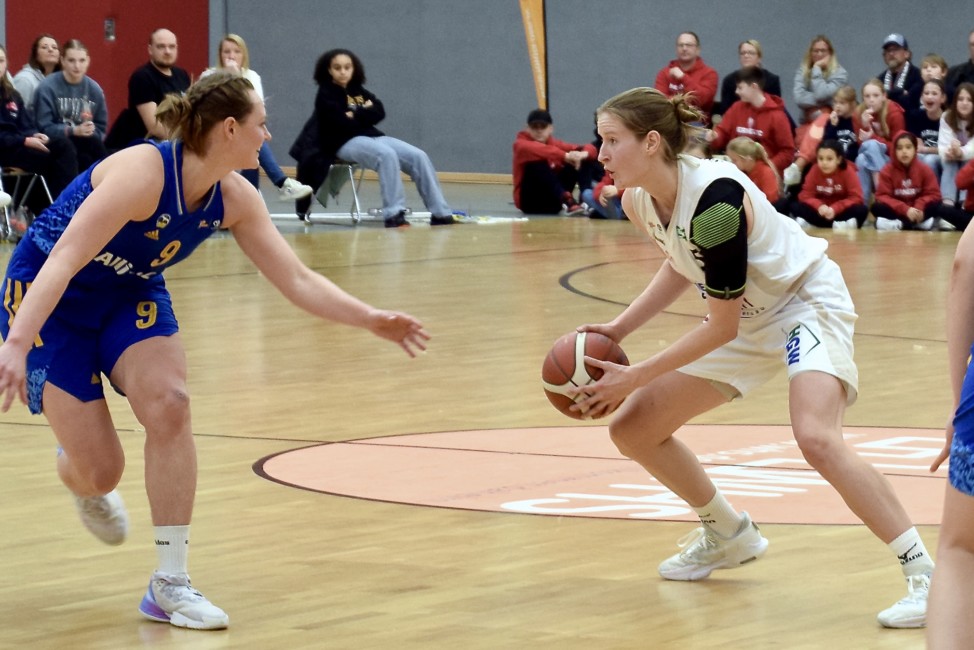 Team Kometos sponsored basketball professional to Germany
Sponsorship has long been the Kometos' way of supporting especially young people on their path towards professional career, as well as contributing locally to the continuation of various recreational activities. Sports sponsorship has also been a way to foster sports and exercise among our own employees. Our Kometos team has not limited the range to only just a few specific fields – we have sponsored athletes from speed skating to boxing and from racing to golf.
Ninni Salmi from Kauhajoki, our sponsored athlete of 2022, was able to catch her dream at the turn of the year, continuing her career as a professional basketball player in Germany.
High-level game
Herner TC of Germany contacted Salmi in late 2022, when they lost one of their key players. This happened in mid-season, when Salmi was playing in Finland in the ranks of Vimpelin Veto. "The opportunity came out of the blue and the contract was signed in a matter of days – in hindsight, all happened really fast, but yes, we were on hot coals for a few days," laughs Salmi and continues: "A contract abroad with such a high-ranking league as Germany, cannot be taken for granted, and I am extremely grateful that Veto let me go."
Basketball, as sports and spectator sports in general, is popular in Germany. People cheer on their team with intense enthusiasm and the atmosphere at home games goes through the roof. There are currently 10 teams in Herner TC playing in the women's Bundesliga. Both the league and the team are international: the coaches are from Serbia and Poland, in addition to Germans, the teammates are from Serbia, Poland, Ukraine, United States, Netherlands, Belgium and Bosnia. The pace of the game is also more physical than in Finland. The German Bundesliga is a truly high-level league and a good stepping stone to Europe's top leagues, such as Italy, Spain and France.
Aiming for a long career abroad
Salmi dreams about continuing her career abroad, but lives one day at a time: "This move to Germany also showed that you never know, what will happen and where you will end up."
Although she is young, Salmi has already had time to think, what will come after her sports career: "After my career I am interested in coaching. During the sports, I have been able to work with some really inspiring coaches, and they have influenced my life and development also off the field."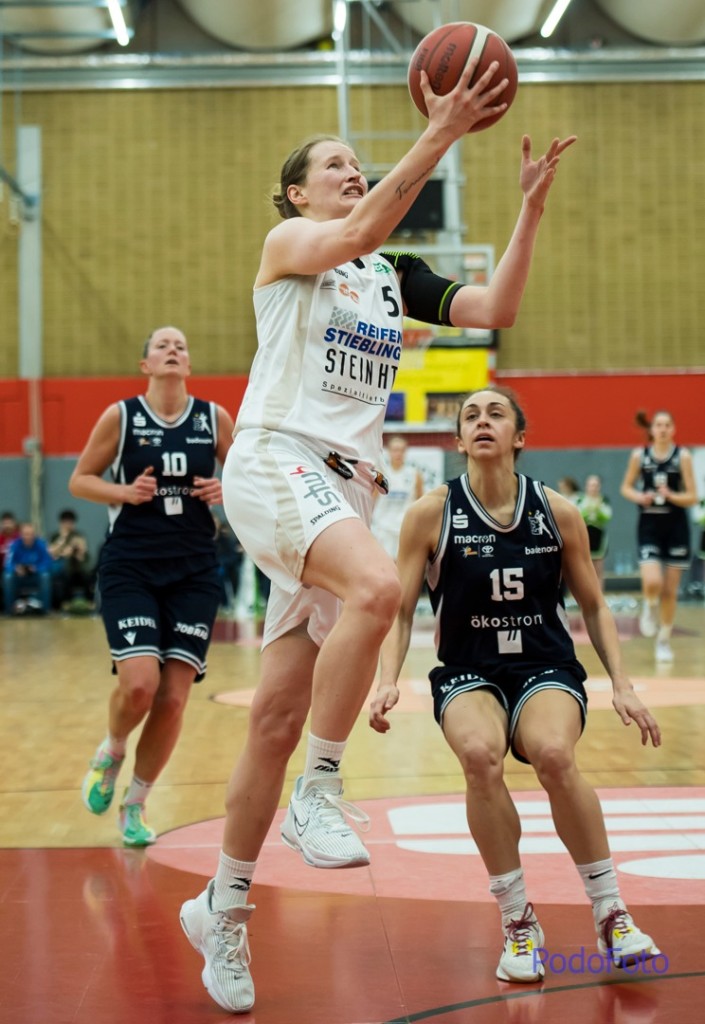 As a coach, I would love to follow their example. I would love to give back to the sport from which I have personally gained so much. I have already signed up to coaching at a couple of youth camps in the summer, and so it begins," Salmi laughs.
In terms of her career as a professional basketball player, the time of her studies in the United States was significant for Salmi. There, during her Bachelor and Master studies, she first played for the University of San Francisco team and later for Northern Illinois University team. Her return to Europe was smooth with the US university basketball background and Salmi was able to play in the Swedish league and later in Finland, representing Forssan Alku and Vimpelin Veto. Now she will play in Germany at least until the end of this season.
However, my career has not been entirely the way I planned, when I was younger: I have had injuries and other hardships, but have nevertheless been able to play professionally abroad – just as I dreamed. Hard work and self-belief will bear fruit, if you keep trying and not give up, even if the first door does not open."
Life before basketball
Before she ended up with basketball, Salmi also tried her hand in the world of business: "When I was in junior high school, I completed my introduction to working life in Kometos, printing out all kinds of documents for inventory and archiving and organizing folders. I have fond memories of the time, but I am not quite sure if the things I did were useful, at least I felt important," laughs Salmi.