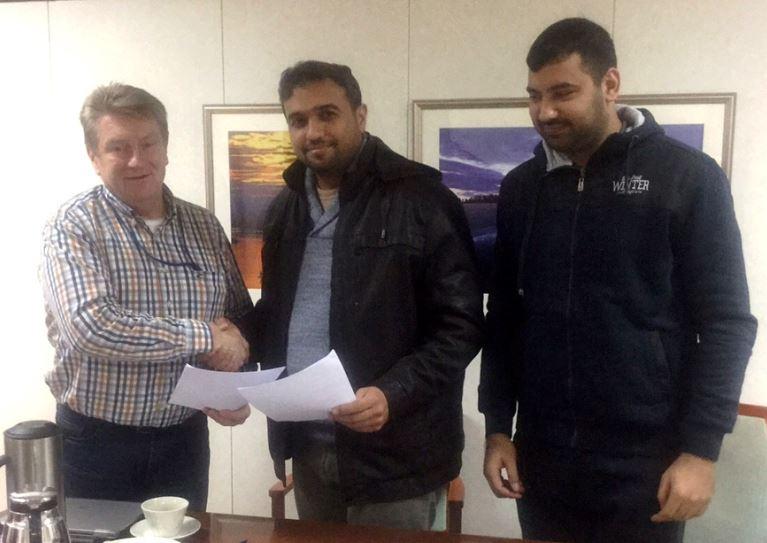 Retailer -agreement to Saudi Arabia
Kometos Oy and the Modern Trade Street East have signed a retailer -agreement. According to the agreement the Modern Street Trade Est. shall market the Kometos thawing systems in Saudi Arabia.
The Agreement was signed at the Kometos premises at the same time when the representatives of Modern Street Trade were receiving the first delivery to Saudi Arabia, which shall be delivered / installed in January 2016.
In the photo from left to right: Mr Raimo Niemi, Managing Director of Kometos; Mr Amir Ali, Production Manager and Mr Mian Jamil, Sales Manager from Modern Street Trade.