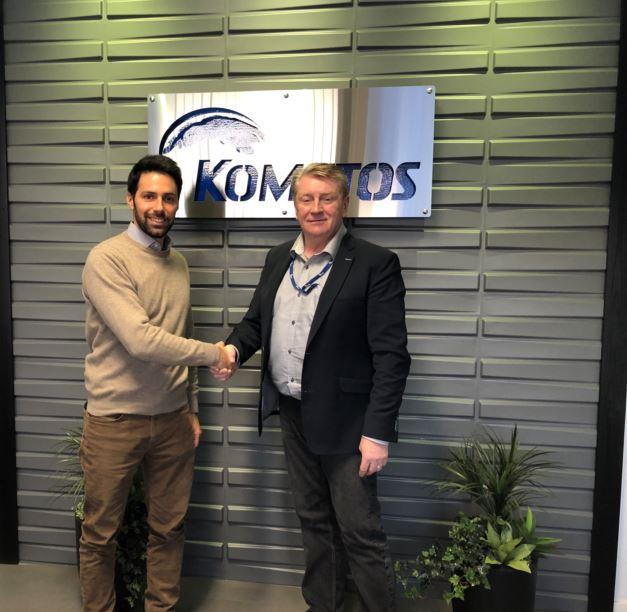 New significant partnership for Kometos Oy
Kometos Oy has signed a significant partnership agreement with Tecnovac, an Italian family-owned company specializing in packaging machinery. Matteo Rossi, 3rd generation owner / CEO of Tecnovac, was visiting our factory in Kauhajoki on 10-11 December and the co-operation agreement was signed to cover the resale of all packaging machines manufactured by Tecnovac. In addition we agreed, that Tecnovac will manage and operate Italian market for Kometos and represent our Finntray product range component systems and fluid dispensers.
The high-quality packaging machines manufactured by Tecnovac represent a significant addition to Kometos product range and extend Kometos own Finntray product line, which includes devices for dispensing, measuring and transferring various food components, right down to the tray closure.