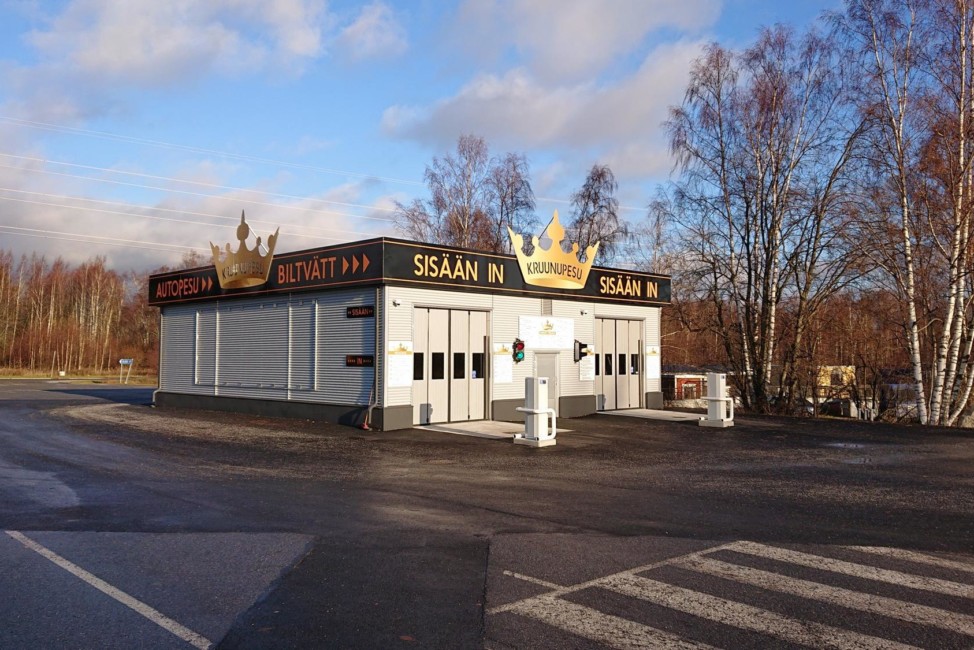 Minimani engaged in a carwash business – guaranteeing the best wash in Vaasa
In the future, clients travelling with a car will also be able to enjoy carwash services in Vaasa, as the land plot of the hypermarket will accommodate a modular car wash produced by Kometos, with two separate washing lines.
Well over a million cars visits the Minimani yard in Vaasa per each year. "You would expect that some of the clients would like to have their cars washed on the same trip," reckons Heikki Tynjälä, the managing director of Minimani Yhtiöt Oy, eyeing the flow of cars
Minimani operates in five regions. Vaasa is the first, where Minimani is testing its own car washing business.
Branching out to the new territory was preceded by careful groundwork.
"We discussed various options with several equipment and hall manufacturers. The combination we finally selected – the Kometos Finmodules premises and Prowash machines – proved to be the best alternative for us," Tynjälä tells.
Two advantages in one go
Tynjälä with his procurement team opted for FMA-TUPLA, which is an unmanned and fully automatic car wash solution equipped with two parallel washing machinery lines.
The Kometos Finmodules car wash solution is completely modern and digital, as everything is run by a computer – general safety, payment arrangements and links to the building technologies and shopping systems.
Guaranteed the best wash in town
The preparations took a couple of months. The asphalt paved yard was ready, but the Finmodules car wash solution also requires building permits, water, sewer, grease traps and sand separators. In this case the client took care of the foundation and connections, following the instructions provided by Kometos. Kometos delivered the hall onto the ready foundation slab, installing the car wash machines together with accessories for on-site test runs.
"We reckoned that the procurement would be profitable. The capacity of the equipment is more than enough: the two machines working at full capacity yield more than 20,000 washes per month," CEO Tynjälä estimates.