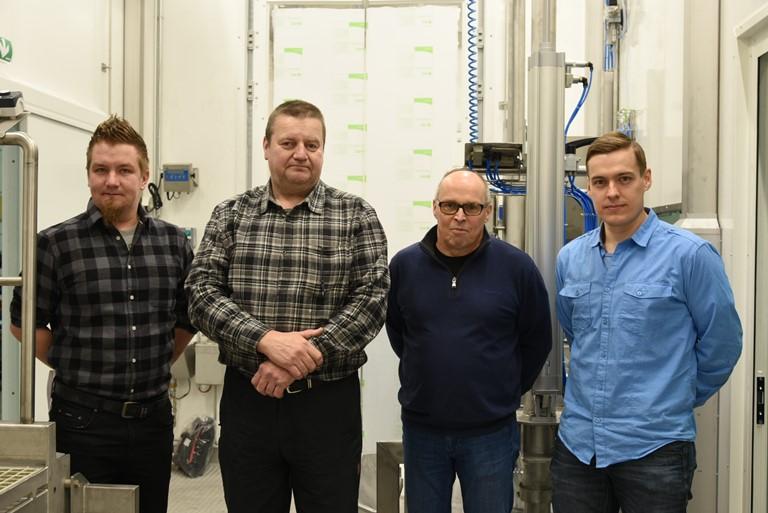 Kometos´s new innovation introduced in Kitee
ON-FARM SLAUGHTERHOUSE RESPONDS TO THE NEEDS CAUSED BY THE TRANSFORMATION OF MEAT CULTURE
30-something Jari Paakkunainen will soon open a slaughterhouse in Purujärvi with his cooperation partner Veli-Pekka Uimonen. The two young men founded the Bonus Carnis slaughterhouse in the summer and decided to invest in a modern facility.
– There's a huge demand for this kind of activity, says CEO Paakkunainen.
Bonus Carnis is a "self-service slaughterhouse", which means that the farmers transport the animals to slaughter themselves and also take away the chilled carcasses. They all live within 120 kilometers of the slaughterhouse. Paakkunainen also has some Highland cattle himself.
– We only serve customers who sell meat directly from their farm.
HIGH-QUALITY MEAT IS THE PRODUCT OF EXPERT COOPERATION
Bonus Carnis's business concept reflects the transformation of the Finnish meat culture. More and more consumers are interested in the origin of food and they are willing to pay for domestic quality. Small farmers are often not able to supply enough meat to meet the demand.
– We noticed the producers' needs a couple of years ago and teamed up with the world-famous Hardiesmill farm from Scotland to develop the Thomcont on-farm slaughterhouse, designed particularly for small meat farms, says Sales Manager Pekka Paloniemi from Kometos.
Thomcont is a modular food processing facility, and putting it into operation took less than a week.
– This package deal has made our work a lot easier. We would have faced many sleepless nights without this cooperation, Paakkunainen describes the innovation's ease-of-use.
The slaughter capacity of the Bonus Carnis facility is about seven cows or thirty sheep a day. The Thomcont on-farm slaughterhouse is an indication of innovative problem solving in the food industry for Kometos, a service investment for Bonus Carnis, and a way to distinguish oneself from the bulk production for the meat farmers in the region – a common answer from all operators to those who want high-quality local ingredients.