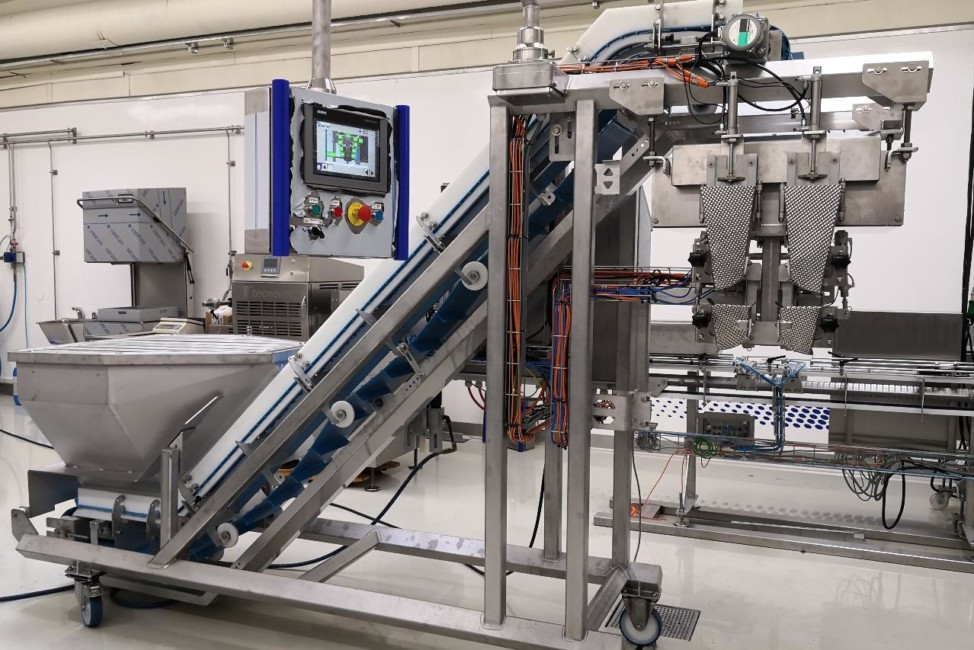 Kometos Spiran weigher dosing unit delivery to Domretor
Spiran volume- and weigher dosing units are an ideal solution for component dosing in the food industry, where dosing precision, speed, quick product changes and versatile control are fundamental requirements. With this investment, Domretor Oy was primarily pursuing production cost efficiency, says Åsa Alanko, the Managing Director of the company.
Tuomas Paloviita from Kometos Oy tells, that Kometos is able to offer its customers an opportunity to test-run their products with dosing units available in Kometos premises: "The customer can send their product to us for testing. For test material we have cold storage facilities required by the food industry, and naturally the equipment for test-running. We can record the tests on a video, or even better; the customer can be present while we are testing their product. This way we can find quickly the right solution for the dosing of each product."
Kometos has readiness to deliver Spiran dosing units complete with tray dispensers, bin lifts and bin tippers, conveyors, dosing units for fluids, checkweighers, metal detectors as well as Tecnovac traysealers.