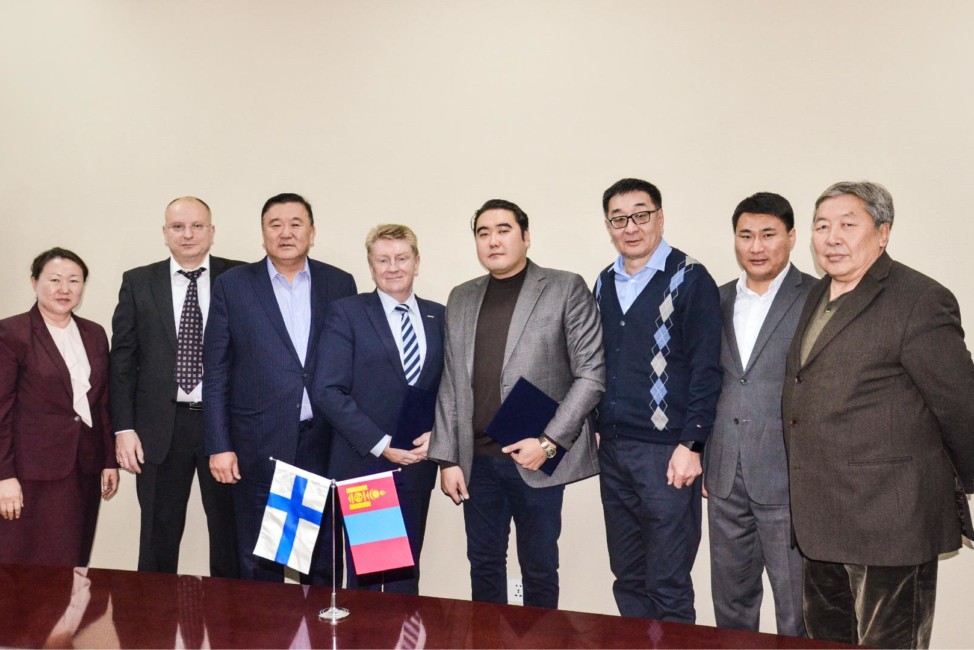 Kometos Oy to cooperate for development of Mongolia´s agriculture
Long-term cooperation agreement between ZAO Bat Gan Agro in Mongolia and Kometos Oy was signed on the Finland's Independence Day on 06.12.2017 in the capital of Mongolia Ulan Bator. The agreement handles extensive cooperation for development of Mongolia's agriculture and conduction of different related training courses.
The population of Mongolia today is 3 million and the number of livestock amounts to 61 million consisting mostly of sheep, yaks and bovines. Besides meat treatment and logistic systems all the way up to export activities, development of livestock farming is of utmost importance.
Cooperation starts immediately; the first Mobile slaughterhouse will be delivered to the region already in the spring of 2018.