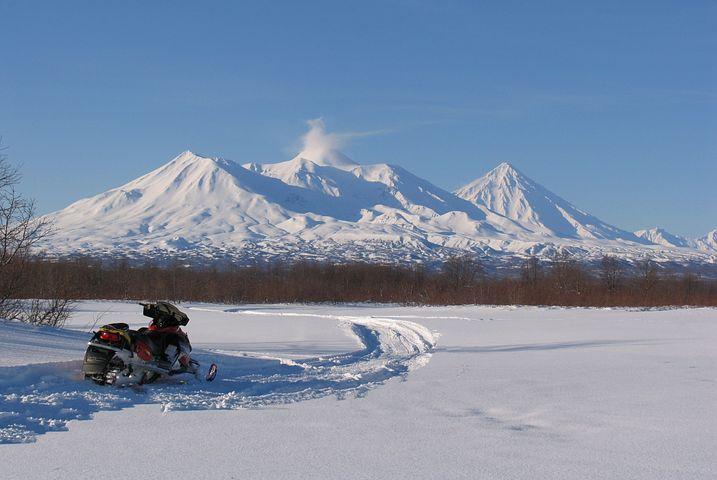 Kamchatka has become closer to Europe, the food industry is developing with the help of Kometos Oy
The Kamchatka Peninsula is a 1,200-kilometre-long peninsula in the Russian Far East, widest point is 650 kilometres and with an area of about 370,000 km2, that is, a little more than Finland. The Kamchatka Peninsula is located in the east of Russia between the Ohota Sea, the Bering Sea and the Pacific Ocean. The distance from Kauhajoki to Kamchatka is about 8,400 kilometers. The most important livelihood in the region is fishing. The region's industry is concentrated in the forest-, carpentry-, mining- and food industries. The mining industry produces coal, iron, gold and copper. In addition, crab fishing, cattle- and poultry farming and reindeer husbandry, as well as fur farming and hunting, are carried out.
Kometos has signed a contract with Tymlatsky Rybokombinat LLC for the supply of a model T501.9 -reindeer slaughterhouse. The construction of a modular slaughterhouse in the northern part of Kamchatka is planned to be completed in August 2022. The slaughter capacity of the slaughterhouse is about 600 tn per season.
In the first phase, Tymlatsky Rybokombinat plans to distribute its´ products in Russia. As new slaughterhouse operations developes, they are actively exploring demand in foreign markets, including Europe. All Kometos devices meet the requirements set by the European Union for food industry. Kometos also actively assists in arranging the export deliveries of its partners. This includes training experts to work in line with EU standards, developing a network of buyers in Scandinavia, the world's largest market for reindeer meat products, and consultancy support in the first export transactions.